This site shows a selection of Anne's favorite activities and places on Cape Cod. Things to do include walking, bicycling, boating, sightseeing, and exploring beaches. One more favorite activity is eating out.
Attractions are grouped by town, to make it easy to plan several in close proximity. Circular indicators show activity types. The towns are toward the outer Cape, away from the crowds.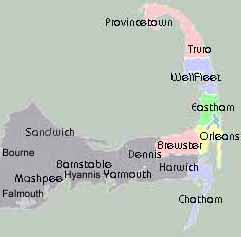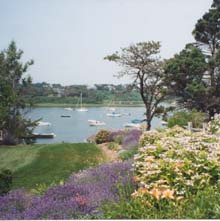 The Activities page includes pointers to additional resources. The Tours and Organizations page introduces groups that sponsor boat tours, hikes, and special events. The Restaurants page features my opinions.
The Maps page shows many of the places discussed here. It suggests a good set of paper maps and describes some special places. With the addresses and phone numbers included here, and a good map, it should be easy to get around.